La San Marco
These machines are just as comfortable in the smallest bar as they are in the busiest cafés. La San Marco is the traditional brand used to express our excellence in the production of professional commercial machines and bar equipment.
Designed to deliver on performance and reliability in any cafe or restaurant environment the San Marco range of machines have been embraced by the most demanding of espresso specialists around the world.
The espresso machines and professional coffee grinders represent cutting edge technology developed and manufactured in Italy, leading to the creation of a wide range of equipment from which the professional can choose the most suitable solution for his needs.
Learn more: La San Marco
Shop La San Marco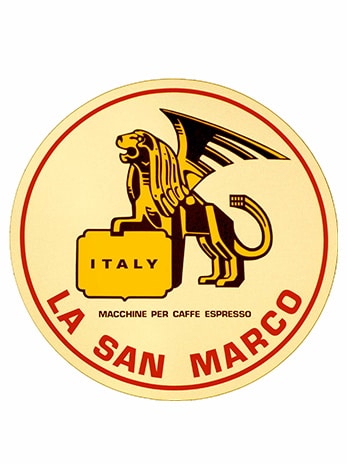 Saeco
Saeco has grown to become the largest manufacturer of Coffee Machines for Domestic and Office use. Their continual product development, expertise and commitment to quality has lead to their international success Saeco has become the largest manufacturer of Coffee Machines use due to their great taste, functional user interface and quality construction. Saeco Coffee Machines are able to produce the finest tasting coffee, allowing you to quickly and easily enjoy exceptional tasting coffee.
Learn more: Saeco
Shop Saeco

Gaggia
The Gaggia Milano brand dates back from the 1930's due to one man's quest for the perfect espresso.  Since than Gaggia has established itself as a leader in domestic coffee machines with models such as the Gaggia Classic traditional espresso machine and the fully automatic machines such as Accademia and Brera. Gaggia's rich history and passion for quality products can still be found in the equipment which are to this day still manufactured in Italy.
Learn more: Gaggia
Shop Gaggia