Coffee Machine Repairs & Service
Here at Segafredo Zanetti Australia we recommend that you service your coffee machine every 6 months or after 8kg of coffee beans are used (about 1000 cups of coffee).
Servicing of your coffee machine can be done at our service centre for a nominal fee of $140.00 or FREE OF CHARGE* after purchasing 8kg of coffee. Servicing your Coffee Machine involves…
Cleaning the coffee grinder and brewing unit
Descaling the boiler
Coffee pouring setup
Full internal inspection
If you would like your coffee machine to be serviced with a two day turn around then it is best to pre-book with our service department by calling us on 1300 660 976. Alternatively you can drop your coffee machine off in the morning and it will be booked for the next available service opening with our skilled technicians. If you prefer to have your coffee machine serviced on site by one of our technicians an additional fee applies, contact us for details.
Coffee machines, accessories and coffee beans can be purchased from our showroom, over the phone by calling us on 1300 660 976 or via this website. All orders over $60 receive free shipping Australia wide. We look forward to providing you with all your coffee, equipment and servicing needs.
*Terms and Conditions apply.*
Book Service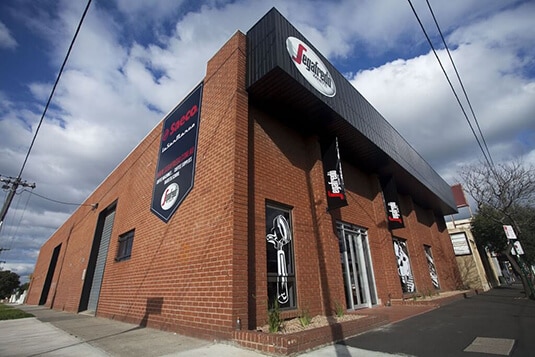 Which brands do we service?
Segafredo Zanetti Australia carries out coffee machine repair, coffee machine service and maintenance on all brands of coffee machines and grinders including:
Saeco – La Cimbali – San Marino – La San Marco – Isomac – Mazzer – Zagato – Eureka – Miele – Gaggia – La Pavoni – Solis – Carimali 
Saeco Coffee Machine Repairs
Spare parts
We stock most spare parts for most major brands of coffee machines and grinders.
To enquire about a specific spare part, please click below.
Spare Parts Enquiry
Segafredo Coffee Machine Service Centres Australia
Coffee machine repairs and service on site or in our dedicated service centres.
Sydney Service centre:
Unit 9, 4 Huntley St.
Alexandria NSW 2015
P: 02 9310 3664
F: 02 9310 3751
Perth Service Centre:
67-69 Scarborough Beach Rd.
North Perth WA 6006
P: 08 9201 1350
F: 08 9201 1351
Melbourne Service Centre:
182 Sydney Rd.
Coburg VIC 3058
P: 03 9385 3500
F: 03 9384 0696
Adelaide Service Centre:
NEW ADDRESS
3 Star Ave.
Dudley Park SA 5008
P: 08 8351 9600
F: 08 8352 5147
Newcastle Service Centre (commercial repairs only)
Unit 2, 29 Groves Rd.
Bennetts Green NSW 2290
P: 02 4947 3399
F: 02 4947 4103
Brisbane Service Centre:
40 Abbotsford Rd.
Bowen Hills QLD 4006
P: 07 3844 8200