Trading Fairly in Coffee:
Segafredo Zanetti owns and operates its own plantations worldwide. This allows us to control the way our coffee is produced and the way our farmers are treated. We provide housing, medical facilities and schooling for the coffee farmers and their families employed by us. Unlike other companies who source their coffee beans from a variety of plantations and by doing so can't guarantee the treatment and work conditions the farmers face.
We believe strongly that the quality of our employees welfare is important because it will ultimately result in a better quality coffee. 
Our Ethical Code
The fair trade development is an ethical theme that Massimo Zanetti Beverage Group supports every day and promotes through different forms.
In the Nossa Senhora da Guia plantation in Minas Gerais there is a remunerative policy that ensures a right salary for the employees and makes the plantation with the highest social and equity standards in Brazil.
Not only in Brazil, but also in Costa Rica and Honduras, Massimo Zanetti Beverage Group contributes to the eco-sustainable  and ethically compatible development in the agricultural sector.
What is Fairtrade?
Fair Trade is all about better working conditions fair prices local sustainable business and fair terms of trade for local farmers and workers in developing countries. Fair Trade enables farmers to improve their position and quality of life by getting a fair price for their produce. It not only affects their life and well being but also of those around them. It enables them to provide their families with education and a better standard of living.
You can learn more by visiting the Fair Trade website: www.fairtrade.com.au

The Fondazione Zanetti is a non-profit organization born in year 2007 from the desire of Mr. Massimo Zanetti and his Family. The Foundation is an independent, secular, non-political organisation, which does not discriminate on the basis of the race, creed, gender, caste or political orientation.

Fair trade is an alternative approach to conventional trade based on a partnership between producers and traders, businesses and consumers. The international Fairtrade system – made up of Fairtrade International and its member organisations – represents the world's largest and most recognized fair trade system.

Wherever today's consumers choose to buy or eat organic products, they should be able to have confidence that these comply with strict rules. Products that do not meet these standards may not be referred to as organic or bear the EU's organic logo or a national equivalent. This is why the EU regulation on organic farming covers not only production and processing, but also the control and labelling of organic food.
Zanetti Foundation
The Fondazione Zanetti is a non-profit organisation born in year 2007 from the wish of Massimo Zanetti and his Family. The Foundation is an independent, secular, non-political organisation, which does not discriminate on the basis of the race, creed, gender, caste or political orientation.
Our Mission
The main objective of the Foundation is to help children in need by supporting and promoting domestic and international projects aimed at providing school education, food and health assistance, sheltering and psychological support.
The action of the Foundation is mainly focused on minors living in the third and fourth world, where malnutrition, diseases and difficult social situations kill or invalid millions of children every year; we also operate in our local situation, by supporting and promoting various initiatives
Our Projects
http://www.fondazionezanetti-onlus.org/en/our-projects/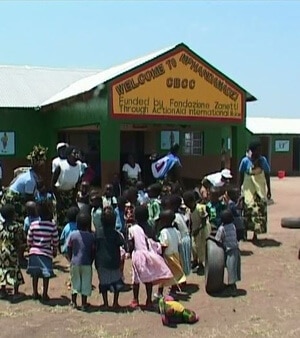 A very important project in "Malawi", in partnership with ActionAid (www.actionaid.it). The operation focused in the South-West of the country, and led to the construction of two community care centres for young children.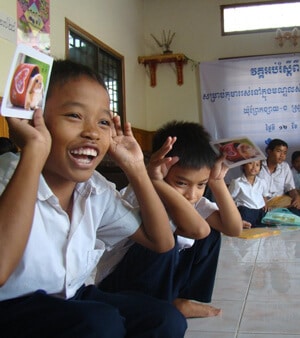 The specific objective of the project "Anch'io so leggere e scrivere!" ("I can read and write too!") is to reduce the phenomenon of street children in Neak Loeung, in the Province of Prey Veng.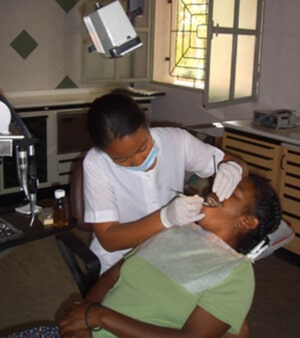 We support the "Regalami un Sorriso" (Give Me a Smile) project, which plans to set up a dentistry service in Sakalalina hospital (a rural village in Southern Madagascar). This service will provide prevention, care and rehabilitation in the form of dentures, as well as odontological and orthodontic training for local people.
Fair Trade Certification
Fairtrade Standards for coffee act as a safety net against the unpredictable market. They provide security to coffee producers so that they will get a price that covers their average costs of sustainable production.
Fairtrade Standards for coffee
Among other things, Fairtrade Standards for coffee production include the following:
Producer organizations are paid a floor price (Fairtrade Minimum Price) of US $ 1.40 per pound for Fairtrade certified washed Arabica and US $ 1.35 for unwashed Arabica, or the market price, if higher.
For Fairtrade certified organic coffee an extra minimum differential of US $ 30 cents per pound is being applied.
A Fairtrade Premium of US $ 20 cents (with USD $ 5 cents earmarked for productivity and quality improvements) per pound is added to the purchase price and is used by producer organizations for social and economic investments at the community and organizational level.
Fairtrade coffee certification is currently only open to small farmer organizations. Small farmers must be organized in organizations which they own and govern.
Democratic decision making is required. Everybody has equal right to vote.
Environmental standards restrict the use of agrochemicals and encourage sustainability.
Pre-export lines of credit are given to the producer organizations. If requested, up to 60 % of the purchase price should be pre-financed to the producer organizations.
Trade standards aim to encourage fairer negotiations, clarify the role of price fixing, and reduce speculation.