Coffee Beans by Segafredo
Optimum roasting is critical to achieve a perfect coffee beans from both the taste and the aroma point of view. Of all the processes associated with the production of a perfect cup of coffee, roasting is arguably the most crucial.
Each coffee has individual characteristics which must be enhanced and not masked as a result of the roasting process. Segafredo Zanetti achieves just that thanks to its advanced roasting facilities which reconciles tradition and innovation to produce the best coffee beans possible. A direct control on all steps of the production cycle.
From the cultivation and selection of the raw material in the plantations to the art of the blending and roasting in modern premises, where the results are the blends of the most famous and appreciated Italian coffee all over the world.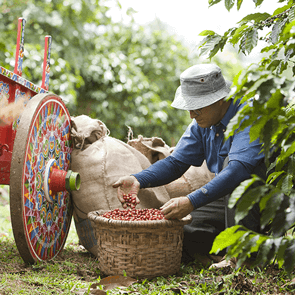 Our process of hand-picking the coffee trees yields 3 times more, as opposed to mechanical shaking, used at most other coffee plantations. In this traditional way, 50 people can be employed rather than 1 machine.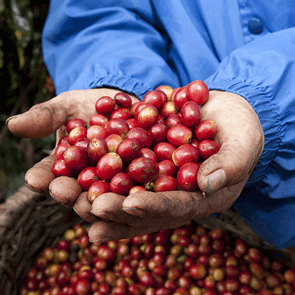 Our plantations have been developed in an eco-friendly a fashion with the intention of safeguarding and protecting the environment. After a selective harvest, the coffee is processed using cutting edge machinery.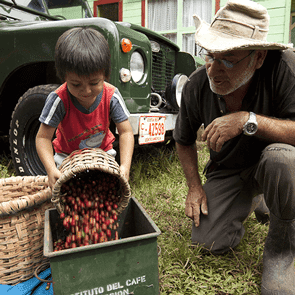 The unique climatic conditions and the specialist, highly dedicated team, make it possible to produce the best varieties of coffee: Catuaí, Mondo Nuovo, Catucaí and Icatú.
The Art Of Roasting Coffee Beans
Segafredo master roasters use two different methods for roasting coffee blends using only the best Arabica and robusta coffee beans.. The master roaster is trained in the art of blending beans and mixes them in precise percentages that render superb results. Mixed in proper proportion, the green coffee beans of the various kinds drop from the hopper to a roasting drum, fueled by gas or wood. Inside the oven, in an interval lasting 15 to 18 minutes, the beans take on a hue ranging from light to dark brown and transform yet further, losing moisture and doubling in size.
Internally, tiny cavities are formed filled with carbon dioxide, which develops spontaneously and replaces the moisture content of the raw beans. During the rest period immediately after roasting, the surface of the coffee beans acquires an oily layer composed of volatile fragrant molecules, a delicate substance of great value to Segafredo coffee. The skills and experience of our master roasters control the result of the process and guarantee the enjoyment of a delicious espresso every time.