Segafredo Zanetti Australia brings more than 75 years of espresso making experience to your home; now waiting for you to play your part. The new Gaggia Anima is crafted with immutable beauty: blending modernity and tradition, elegant and distinctive lines designed to outlive fads and trends. The combination of materials gives the product a strong, solid appearance: fingerprint-proof, brushed steel front panel, beautiful chromed, metal-painted frame and brewing head, topped off with matte-black coating on the sides.
One-Touch Barista Quality Coffee
Always in a rush to get your coffee fix? Gaggia Anima offers you all the secrets of a professional barista in just one touch. Thanks to the simple and intuitive programming menu, you can customise the drinks selections available according to your personal preferences: the amount of the coffee ground per each Espresso, the temperature of your coffee, the length of the coffee and/or milk, pre-infusion option.
Your Own Personal Barista at Home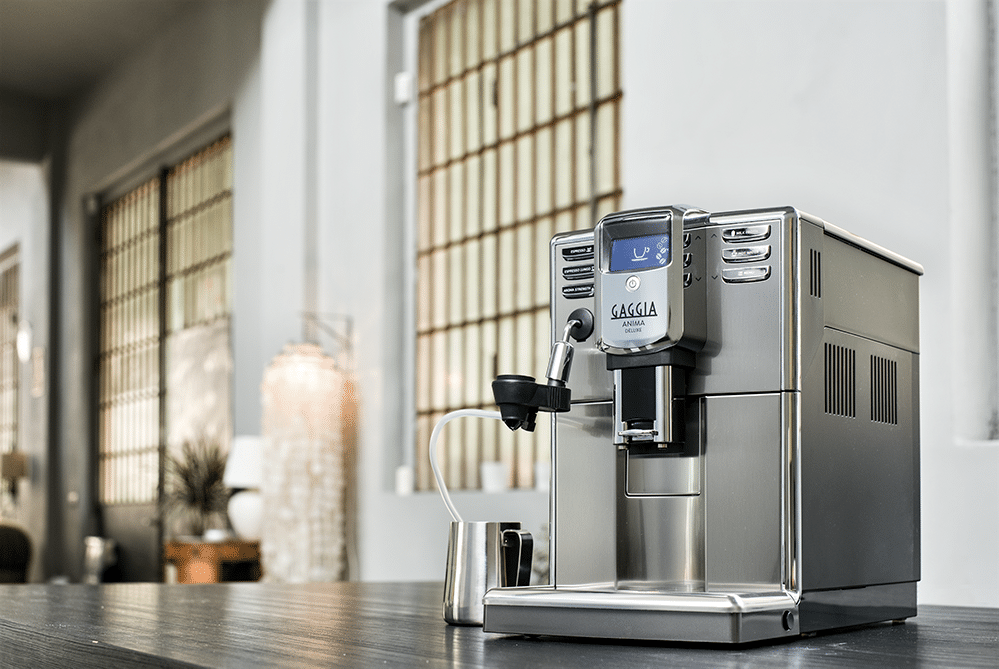 The Gaggia Anima is just like having your own professional barista at home. Each separate element of this fully automatic coffee machine can be removed and washed. The coffee machine has an automatic washing cycle when starting up or turning off. After every use, your milk carafe is cleaned with the unique auto-clean system, which you can activate at one touch as you want. Visit our shop online to learn more about product features and technical specifications.
Shop the Gaggia Anima range at Segafredo Zanetti
Ready to take your morning coffee to the next level? Purchase the new Gaggia Anima at Segafredo Zanetti online or visit us at one of our locations. Online, we have the Anima Deluxe, Anima Focus and Anima Prestige. We also have a wide range of user-friendly domestic coffee machines available, coffee grinders as well as other coffee machine accessories.