It is probably fair to say that for most Aussies, when the sun comes out and the weather is fine – they head down to the beach (no matter what plans they had). And for those old enough, a day at the beach was synonymous with walking (or rather attempting to walk) on the hot sand as they made trips to the kiosk, for an ice-cream, sausage roll or iced cold soft drink.
Now if you enjoy going down memory lane, reminiscing those good days at the beach, Tamarama Kiosk Café taps into those feelings – but with all the perks we have come to love and expect from modern Australian Cafés.
And yet the Tamarama Kiosk offers a whole lot more to its customers. Firstly, location, location, location!
It is perfectly situated with its dramatic sandstone escarpment and not to mention the spectacular beach and ocean views.
Kiosk vibes + location + great food & coffee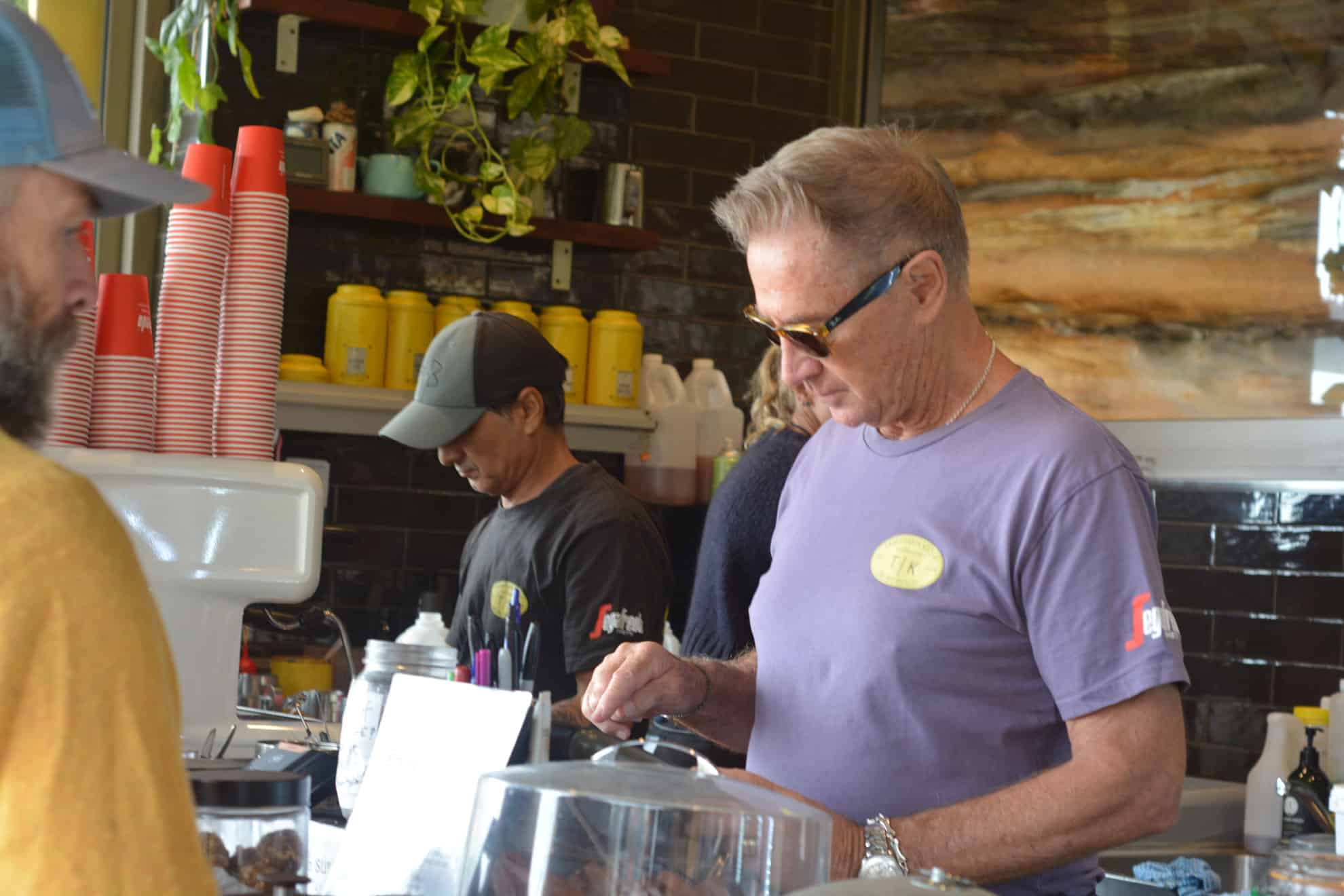 And the vibe?
Long-term locals consider Jodi and Alan as Tamarama Beach fixtures – with Alan operating the kiosk since 1978 and Jodi joining the team in 1991. With 45 years under their belt, Alan and the team believe in offering customers a local kiosk feel.
Jodi sums it up nicely:

"We love to make everyone feel like they are part of our family, whether they are visiting from overseas or interstate."
As many will agree, the Sydney pace can be too much at times, and as Jodi says, the Tamarama Kiosk Café offers patrons a getaway: "There's nothing quite like hanging out on our bean bags (our unofficial beach club) and sipping on a coffee, all whilst watching the world pass you by."
Segafredo & Tamarama Kiosk
Next up, the food and coffee: Tamarama Kiosk offers a boutique selection of incredible food displayed on blackboards (yes, they still exist!).
The team are all about offering quality over having a smorgasbord of options. Here you can order great treats like iced coffee, milkshakes and ice cream.
Alan and the team naturally cater to those wanting something other than treats like the classic pie and soft drinks served at the beach. Their healthy popular items include vegie sandwiches, acai bowls, salads and bircher muesli, with freshly squeezed juices and dairy free smoothies.
Of course, one of the top-selling menu items is their coffee!
Customers repeatedly comment that "the coffee is the best", and as one regular declares:
"the coffee is excellent & [they have] a fantastic small, tasty selection of food."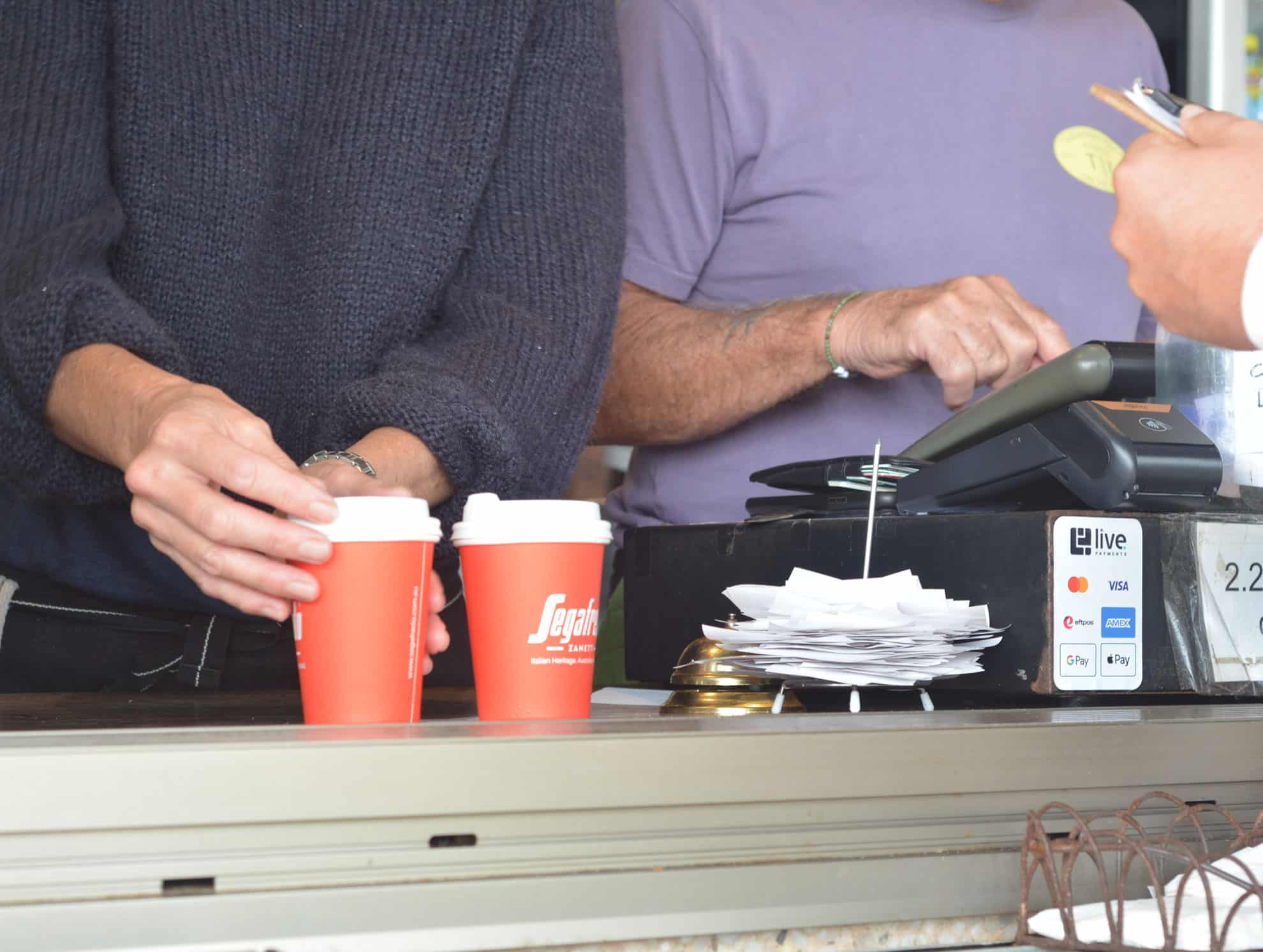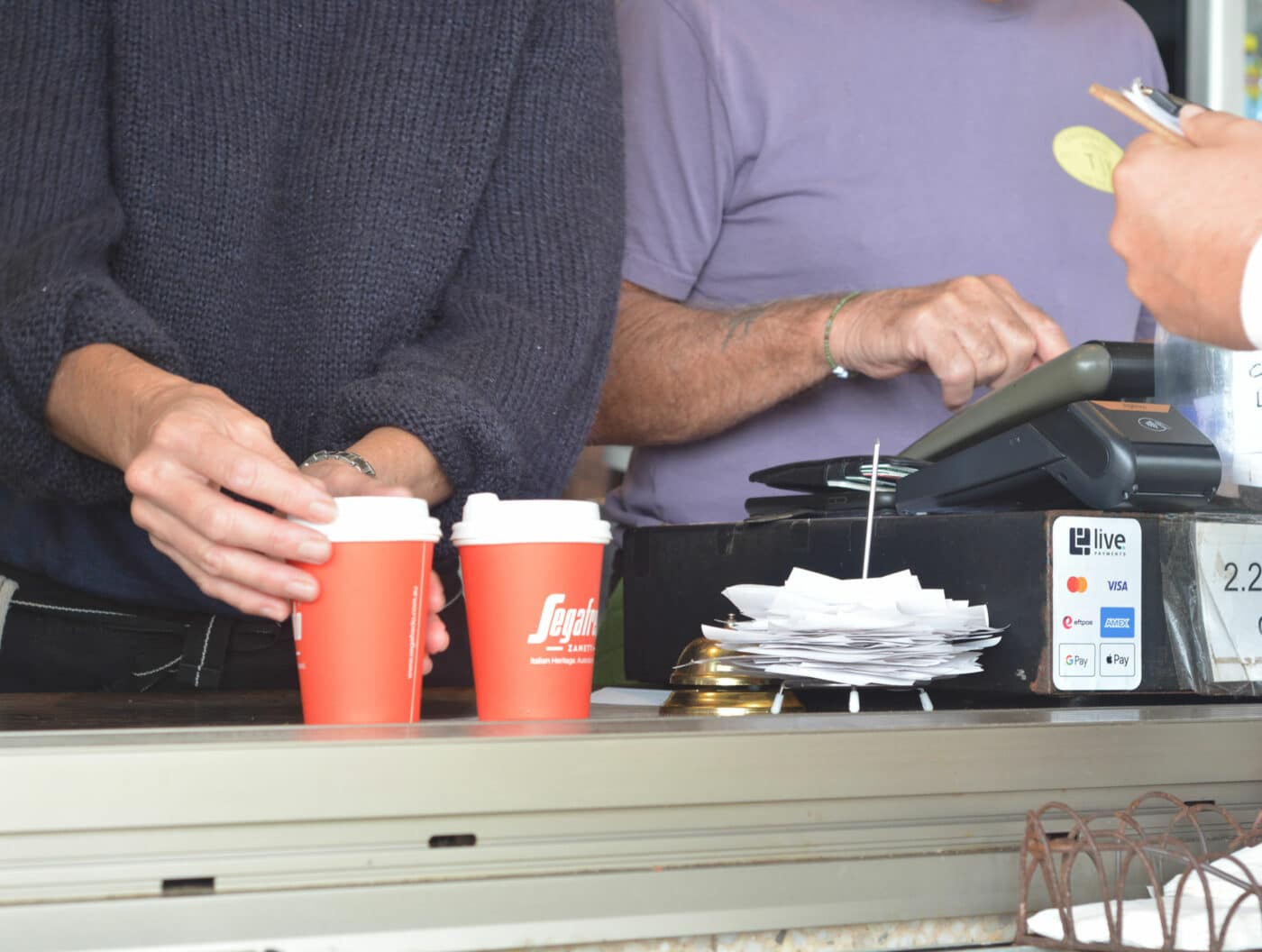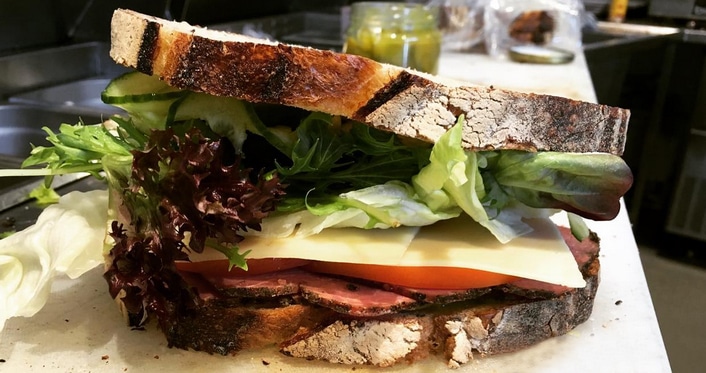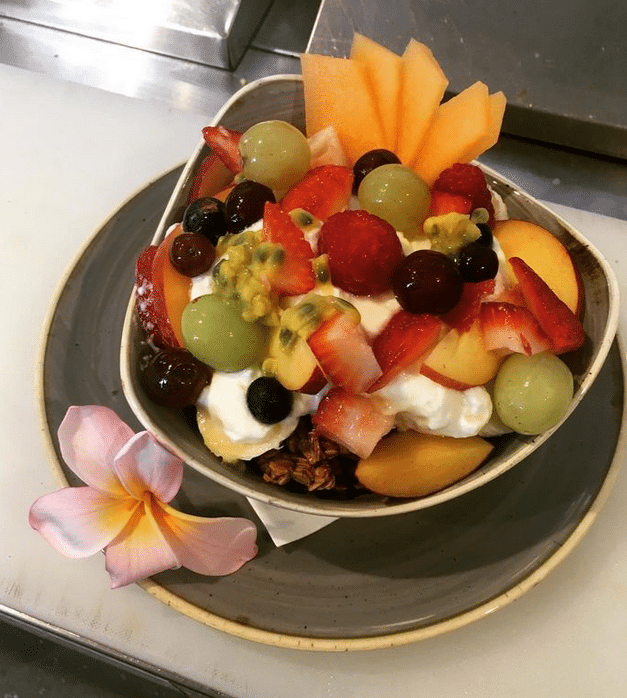 Jodi tells us that their most popular caffeinated beverage is the battle between the oat cappuccino and almond latte. Wow, how things have changed, with alternative milks no longer being difficult to access. We asked Jodi and the team, why Segafredo coffee? And were quite chuffed with her response:
"Segafredo is a great all-round coffee. Most coffee bean brands suit either espressos or latte drinkers but the Segafredo blend we use really keeps all our coffee drinkers happy … and that's really important to us."
The coffee experience doesn't stop with the beans, Prerana the Kiosk manager, can memorise your coffee order usually after the very first time you place an order.
And chances are when you come back for a second visit (which is guaranteed) the ever-smiley Prerana, will know exactly what you want, and even so far as to remember your name … yes, the customers at Tamarama Kiosk are more than just customers …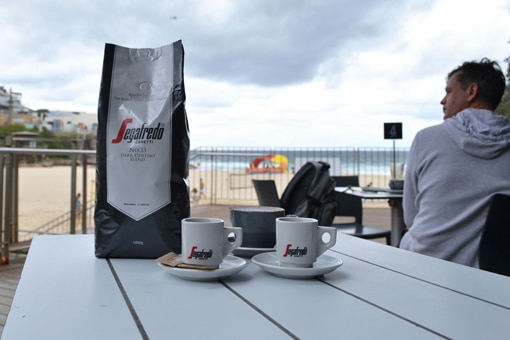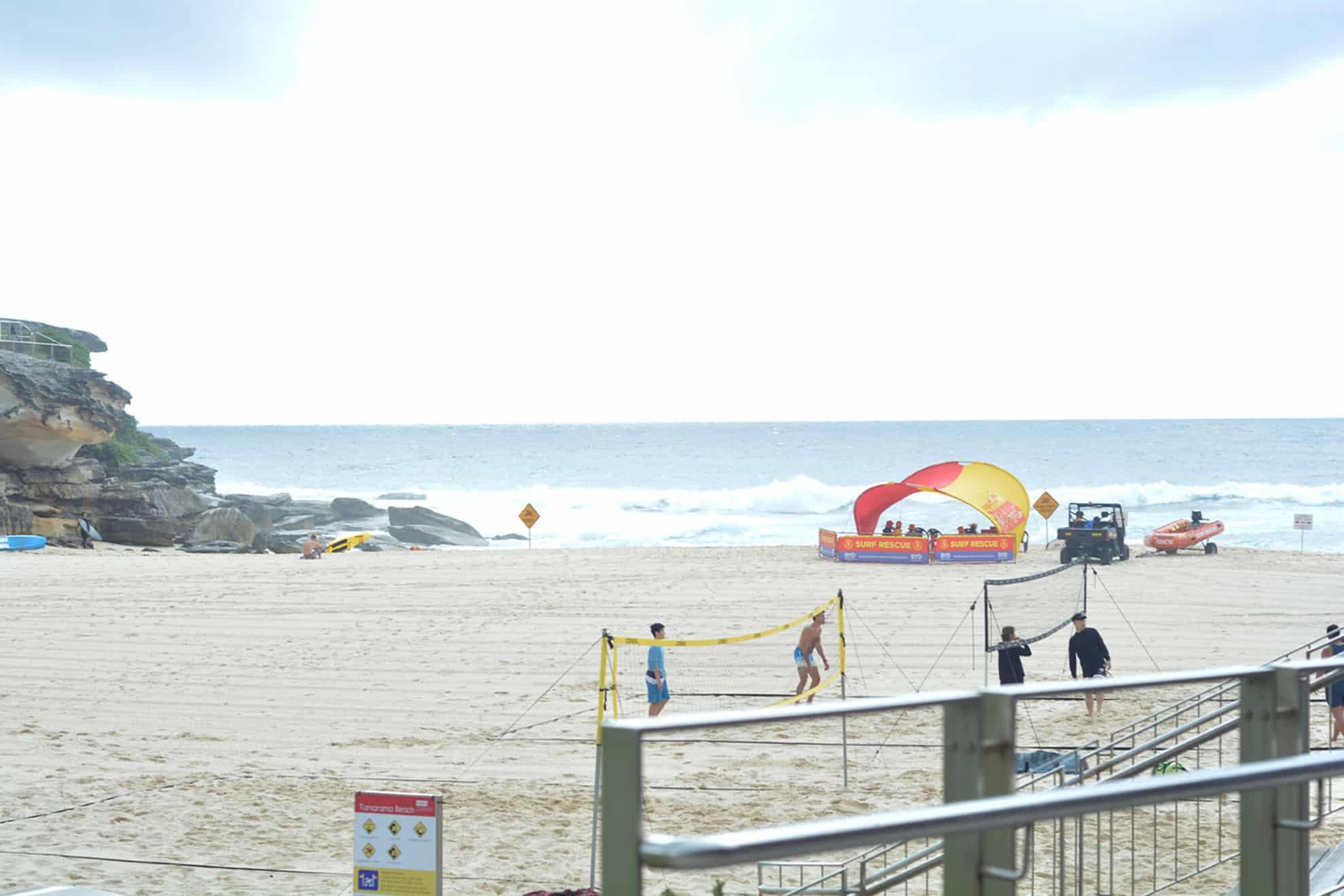 Tamarama Kiosk Café Customer Testimonials
What a hidden gem, coffee is great and a fantastic small tasty selection of food.
Very much a hidden gem in amongst the coastal suburbia.
Many good vegetarian options. The food was good and the coffees were excellent.
Struggling with what to pick on your first visit?
The popular go-to combo is close tie between an oat cappuccino with a breakfast roll, or an almond latte and acai bowl. So, it's no surprise that as Alan, Jodi and the team prepare each week, their orders are largely made up of milk, coffee, bread and smallgoods, again echoing their customers' popular choices from their menu-board.
If you looking to fuse your love of art and the beach, be sure to arrange an extra visit between 20 October to 6 November 2023 to experience Sculptures by the Sea. Tamarama Kiosk have been long-time supporters and love how the event is great for the local community and businesses. This year's Sculptures by the Sea will be extra special, achieving its 25-year milestone!
But before you think experiencing the Kiosk is best when the weather is warm (or rather, hot), Jodi tells us if you come by during Winter, chances are you may get to see a whale or a few dolphins!
The Last Morsel on Tamarama Kiosk
It is not too bold to say the Tamarama Kiosk offers the works – old kiosk vibes, Café perks we love and expect, a quality selection of food and beverages, and an incredibly warm experience and ambience from staff. And of course, the location!
Don't delay your visit any longer and while you are at it, test out Prerana. 😊
And for those with kiddies, and furry 4-legged babies, do not fret, as again it's no surprise that the Kiosk is a great place for everybody to enjoy. Remember to share your pictures with us on Instagram – what's your go-to-combo? @segafredo_zanetti
You can find Tamarama Kiosk Café in the eastern suburbs of Sydney, at 15 Tamarama Marine Drive, Tamarama.