Those who have visited Italy often comment how much they loved drinking coffee and how there's that mesmerising, yet crazy, coffee bar scene. You know the one: people dressed for work, from young professionals to mature business people, to tradesmen and nuns and carabinieri and everything in between – ducking in for a coffee, while snacking on a sweet treat or lunch.
Pining (again) for an Italian coffee bar experience?
Well, Apache Salute offers just that in Paddington, in the eastern suburbs of Sydney.
I started Apache Salute nine years ago with the intentions of running a local go-to spot for locals and neighbours. I wanted to create that local Italian coffee bar feel that exists in any Italian city or small village. Especially that early morning chaotic coffee bar atmosphere.

Tommaso, owner of Apache Salute
Speaking to Tommaso's customers and visiting Apache, that's exactly what you'll experience here.
Apache is an authentically Italian, no-fuss coffee bar environment serving Italian-style coffee and food without a pretentious vibe.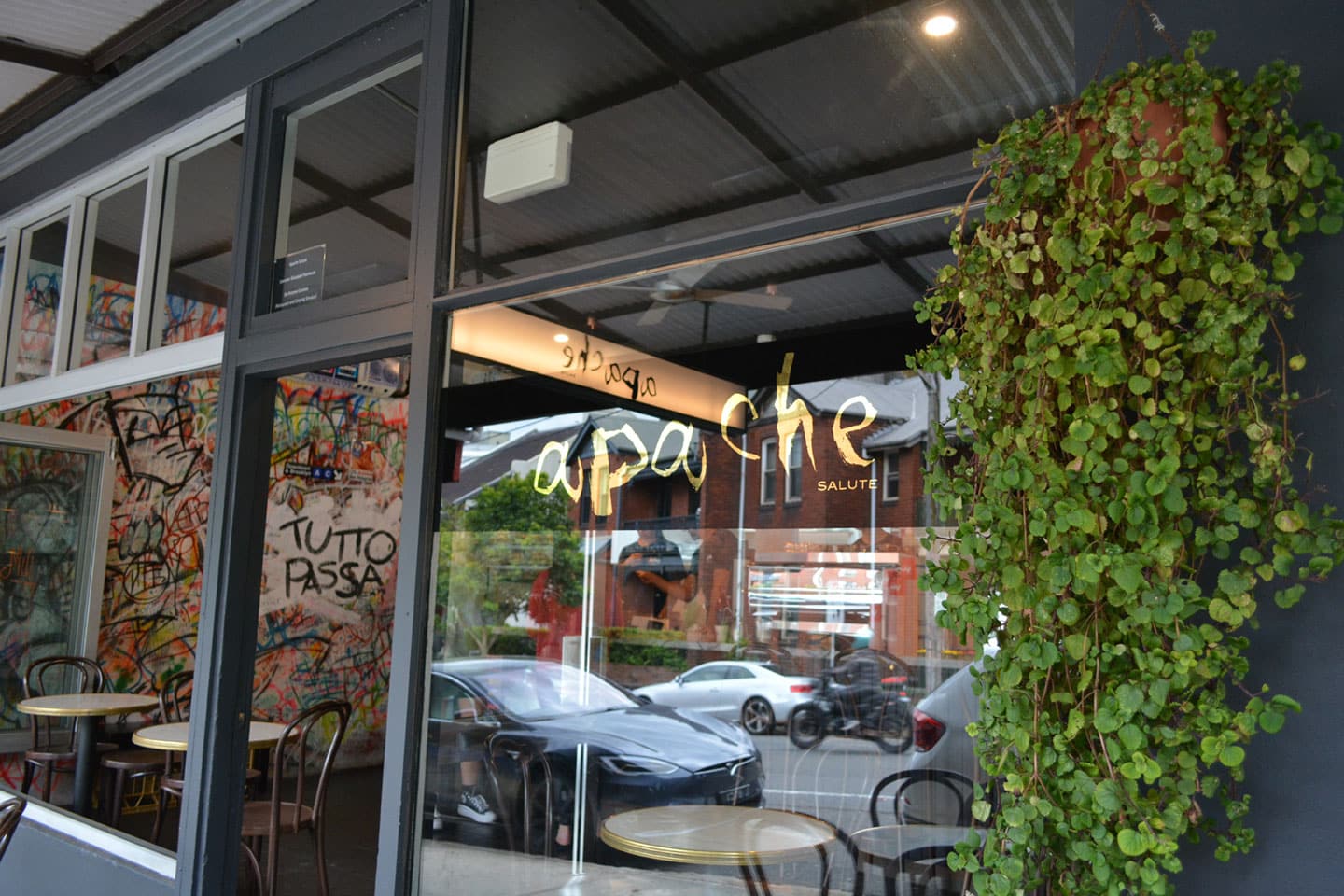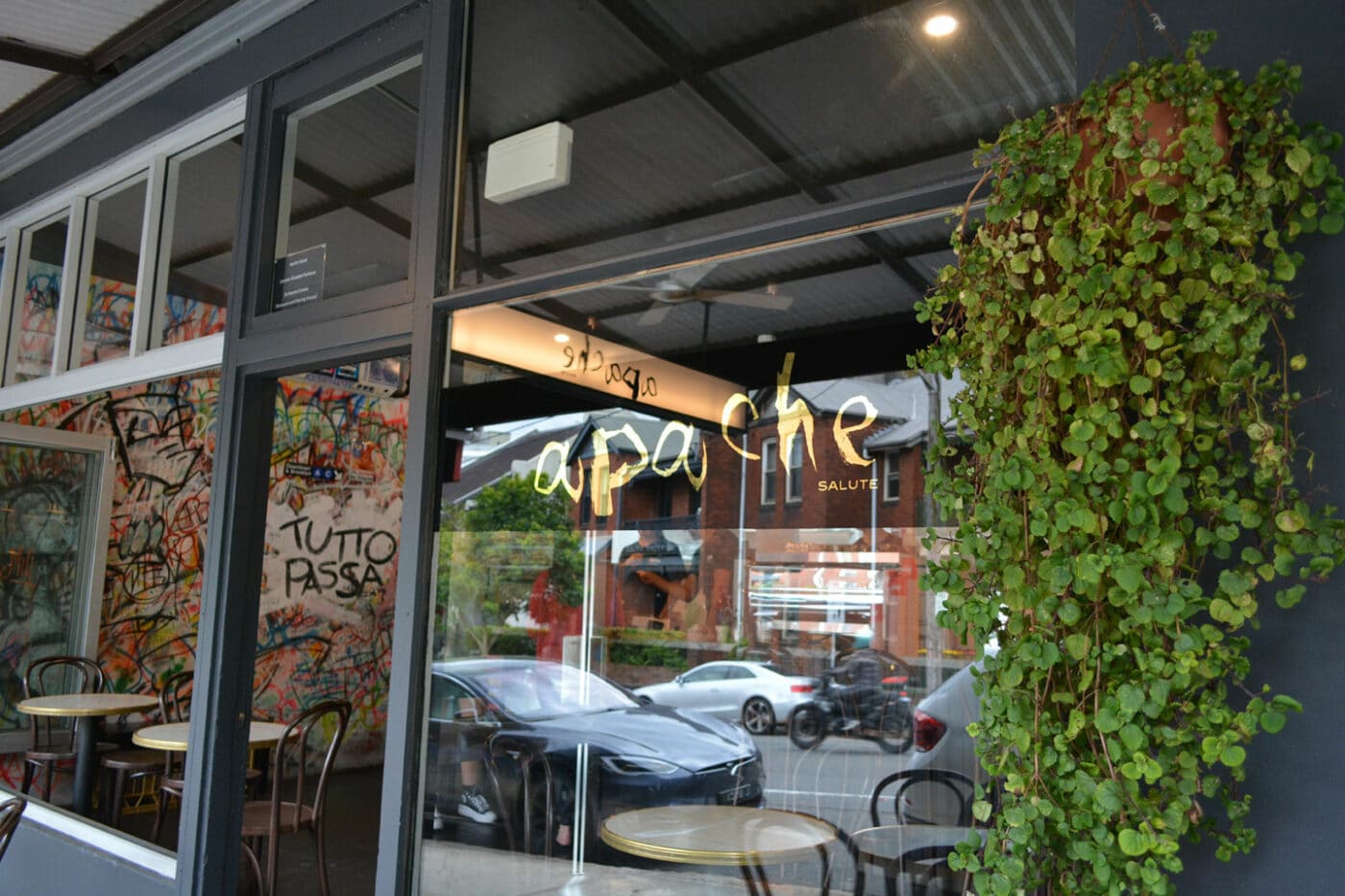 To sum it up: it's a coffee bar + paninoteca
A.K.A. sandwich shop (panino: sandwich, -teca: specialist)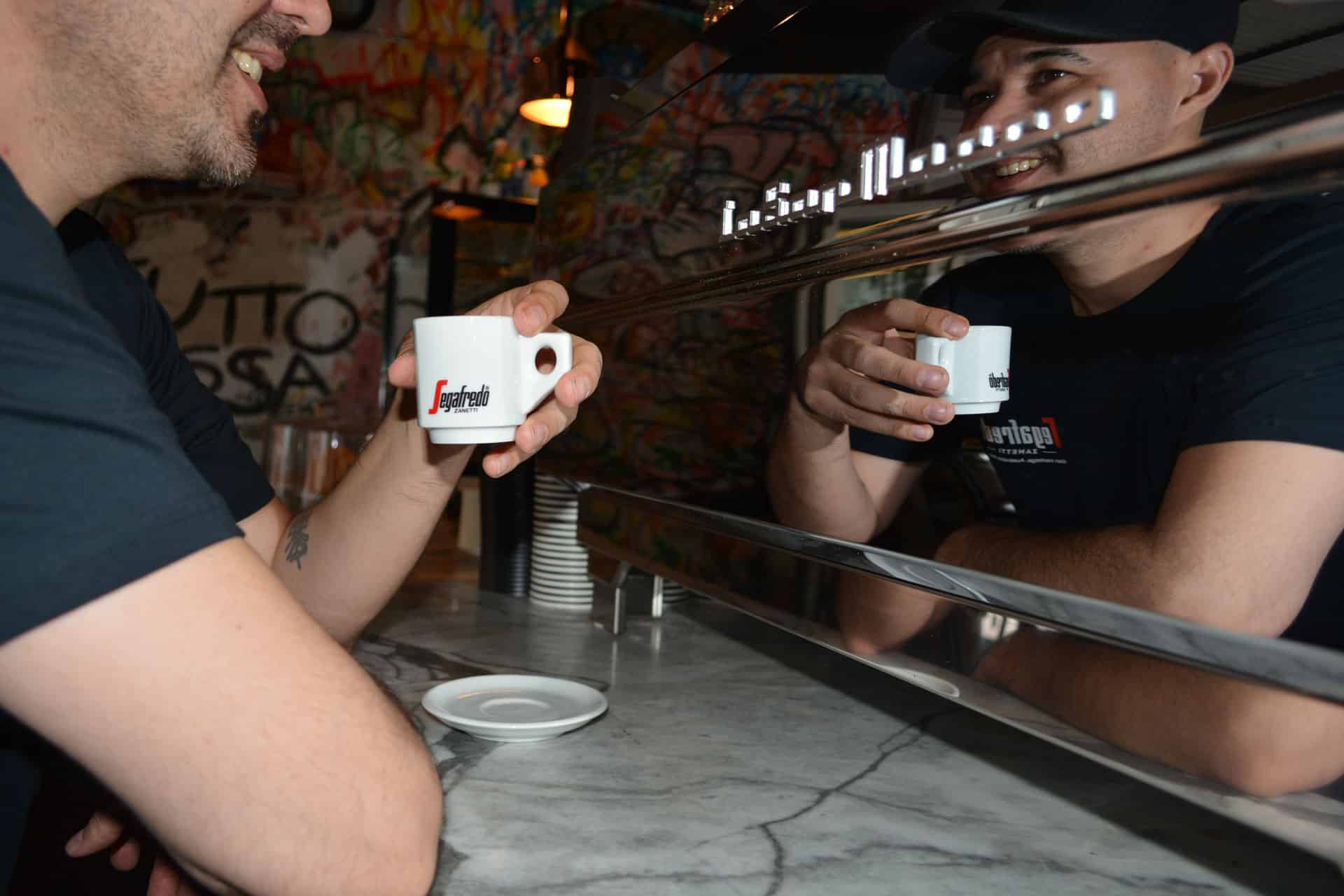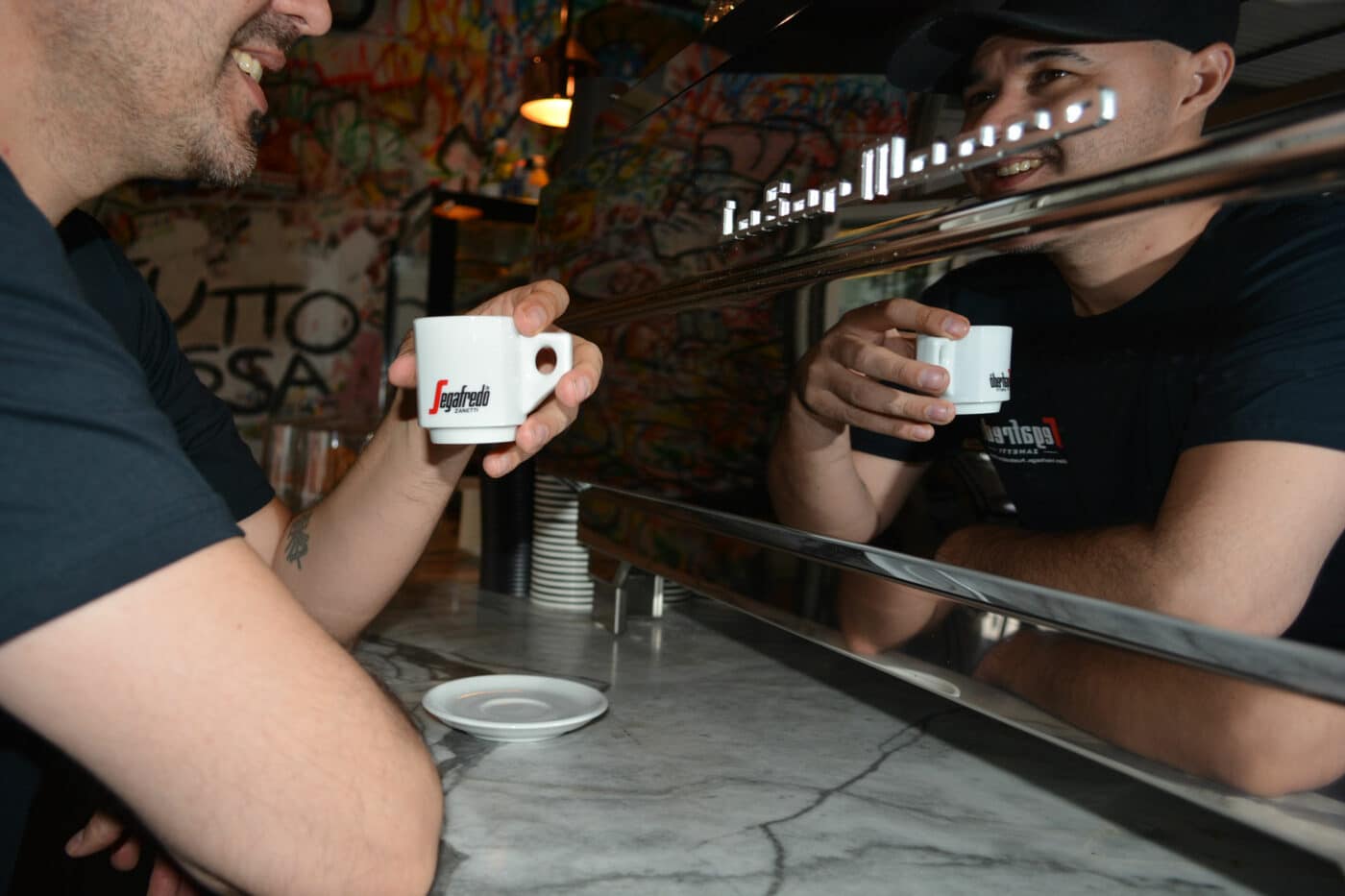 Customers can go up to the marble bar, have a coffee while chatting to the Apache staff or they can pull up a stool, sit on the street side and enjoy their soups (zuppa), salad or coffee, while hearing Italian from the staff (which quite often includes more than a few customers jumping in on the conversation).
Tommaso sums it up nicely:

Come up to the marble bar and have a coffee with us. You may even run into someone you know and have a "chiacchierata" [chat] … Everyone is welcome and you'll be greeted by a family member.
With Tommaso's Italian upbringing and heritage, Apache stands out for its openness, genuine environment and quality coffee and food. Here, you won't find any of those trendy caffeinated drinks that have had a recent surge across the café scene. At Apache, the philosophy is to try and keep the workload at a point where: what they do, they do it well … sounds like they've found the perfect balance! And for that, customers keep coming back – ordering their usual.
And it's no surprise – as the Apache staff pride themselves on their weekly order of fresh fruit, vegies and bread – and the popular Italian cheese, provolone, taking up a fair chuck of the final order.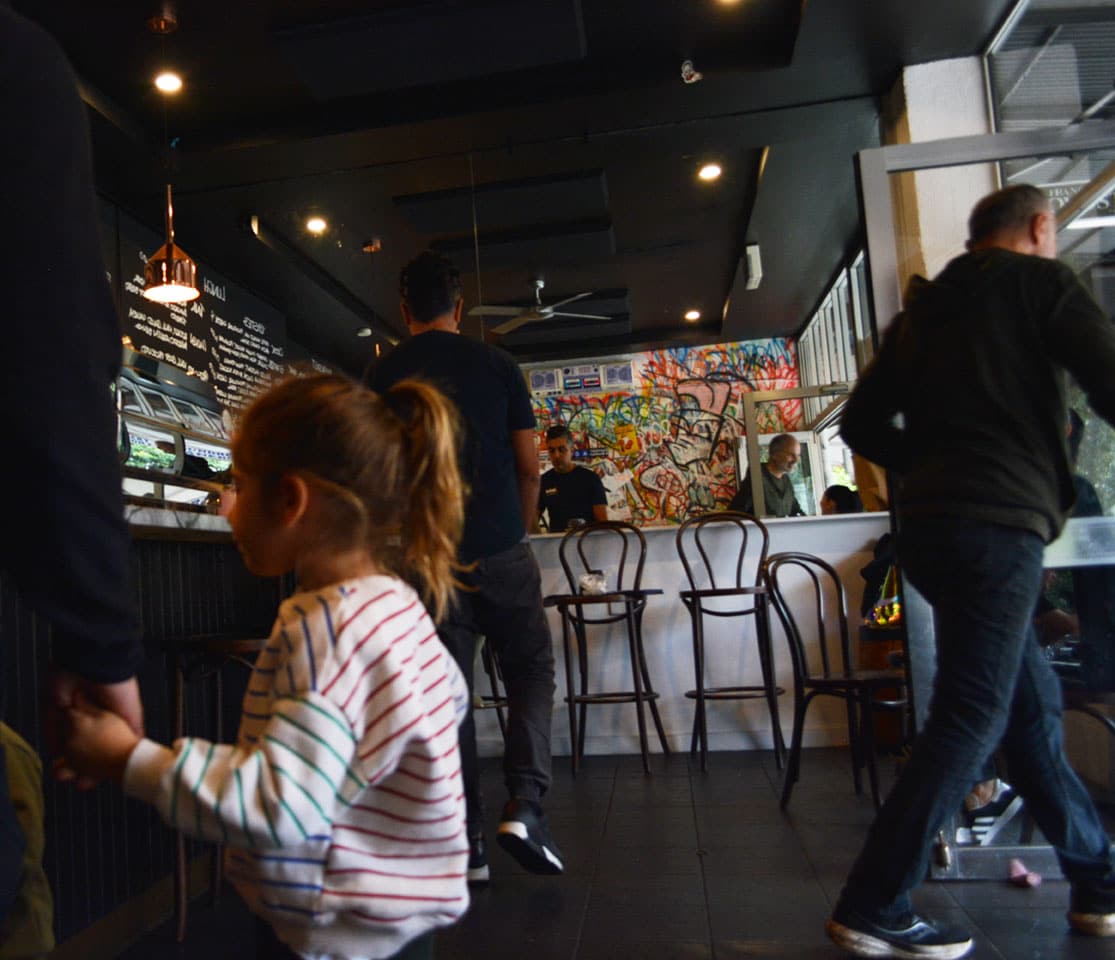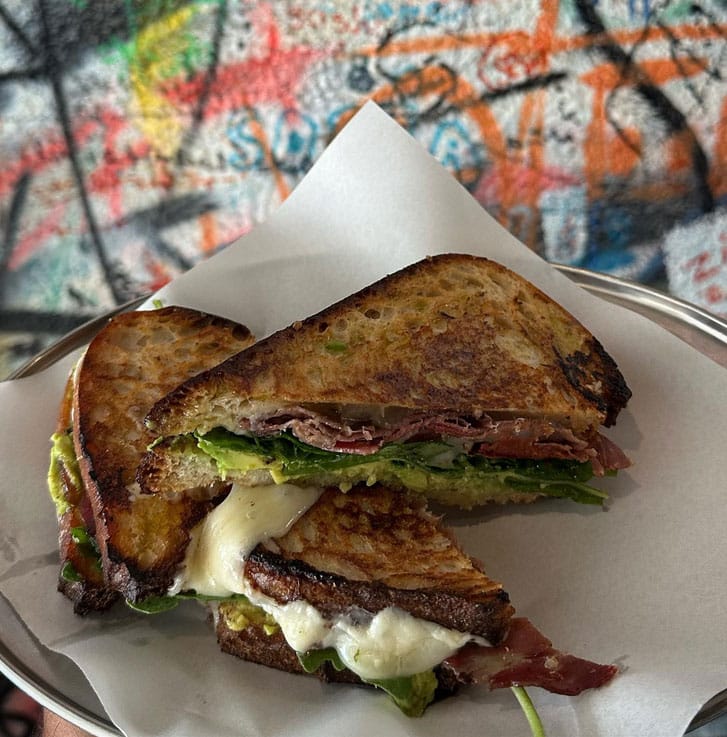 We asked Tommaso what his customers' main 'go-to' meal and drink was, and (no surprises) the good old Aussie favourite of scrambled eggs and an espresso, with a caffè latte coming in second. The next combo, coming in close, are from the genuine Italian focaccia range or gourmet salads – with a coffee of course.
Segafredo & Apache Salute
Which coffee? Apache customers enjoy Segafredo's espresso blend … "for the ultimate punch" … as put nicely by Tommaso.
Tommaso has been a loyal customer, stocking our coffee for over 27 years!

With Segafredo perfecting that balance of Italian coffee culture and locally roasted beans, it's no surprise Tom and Segafredo have had such a long relationship.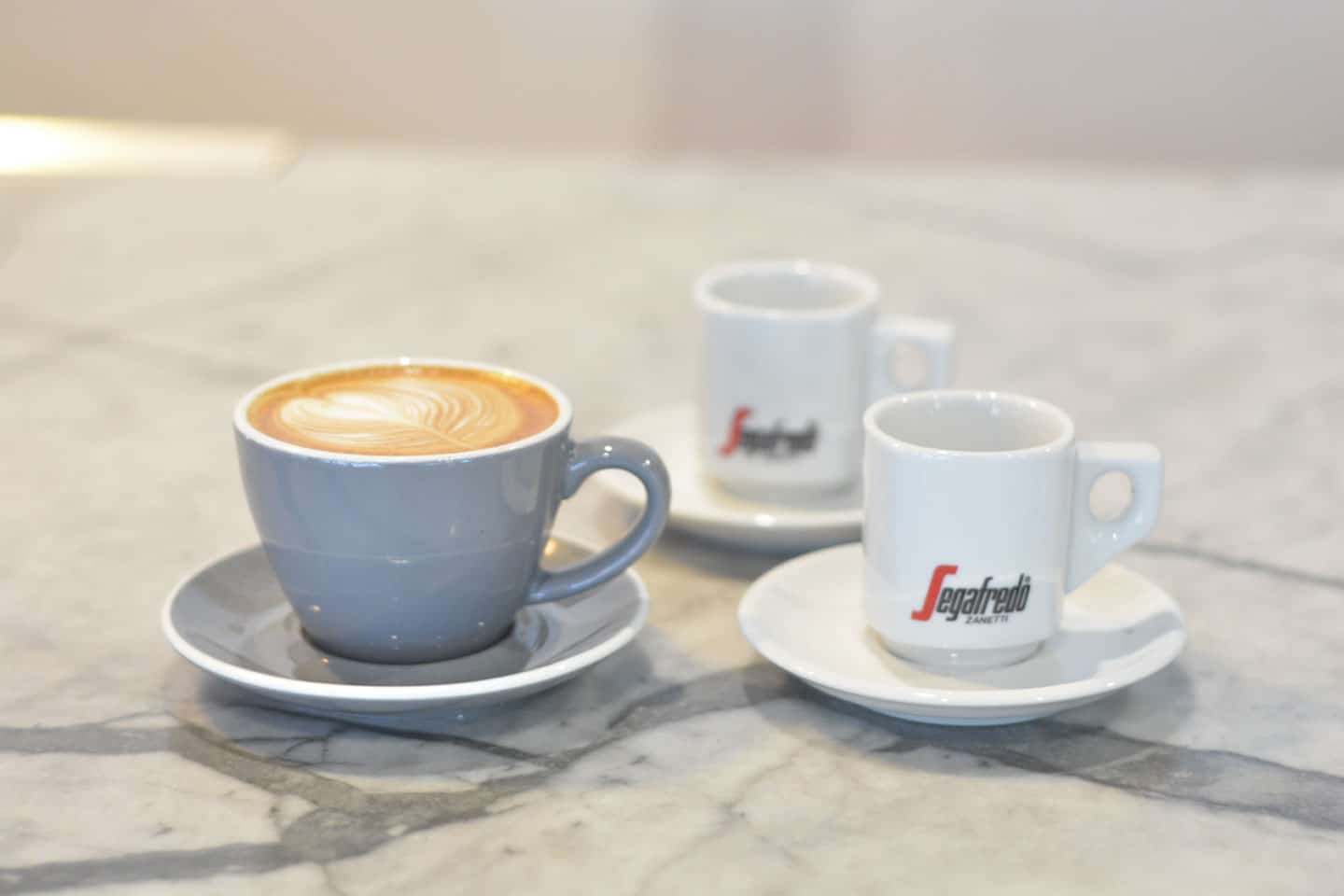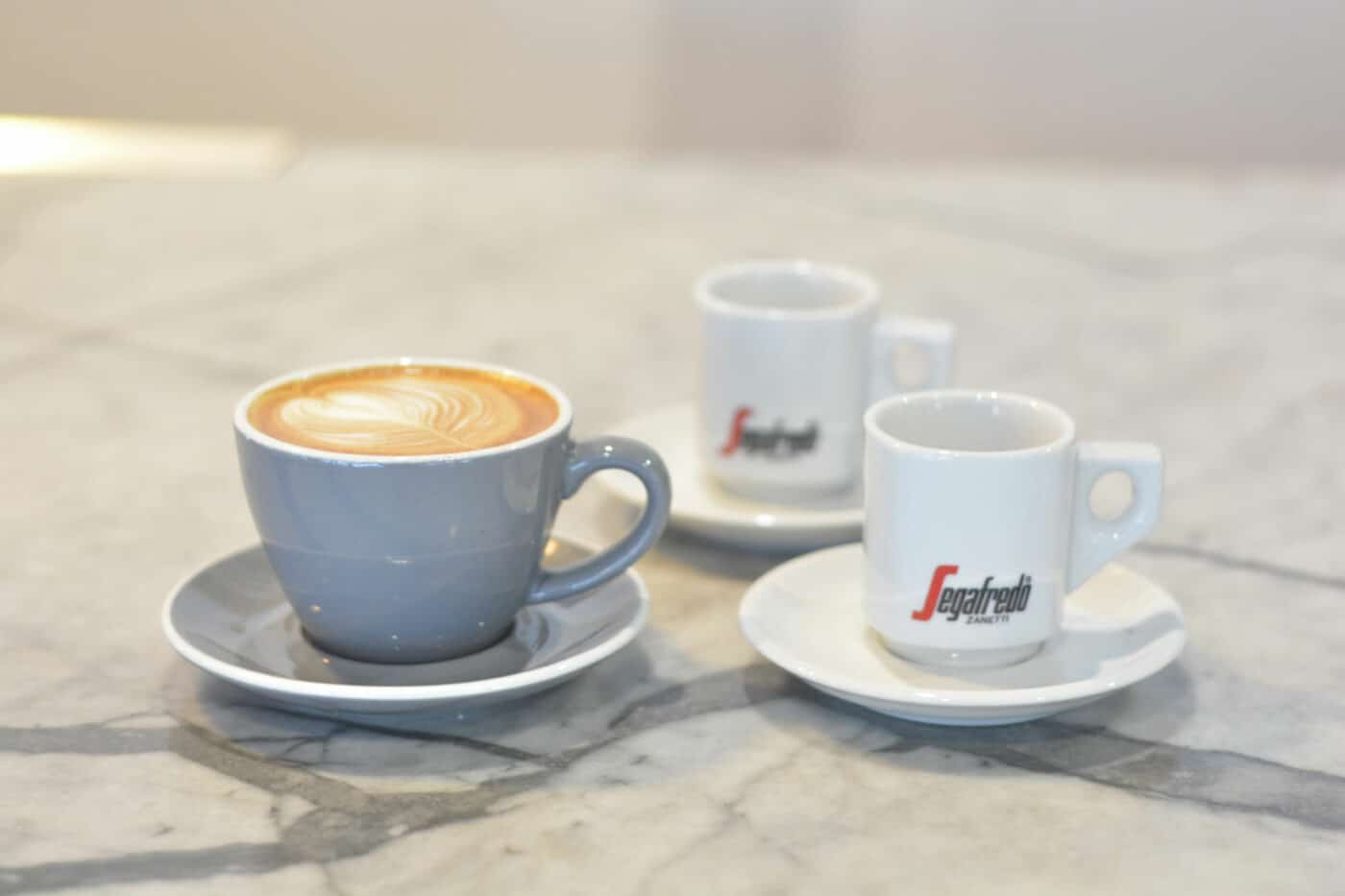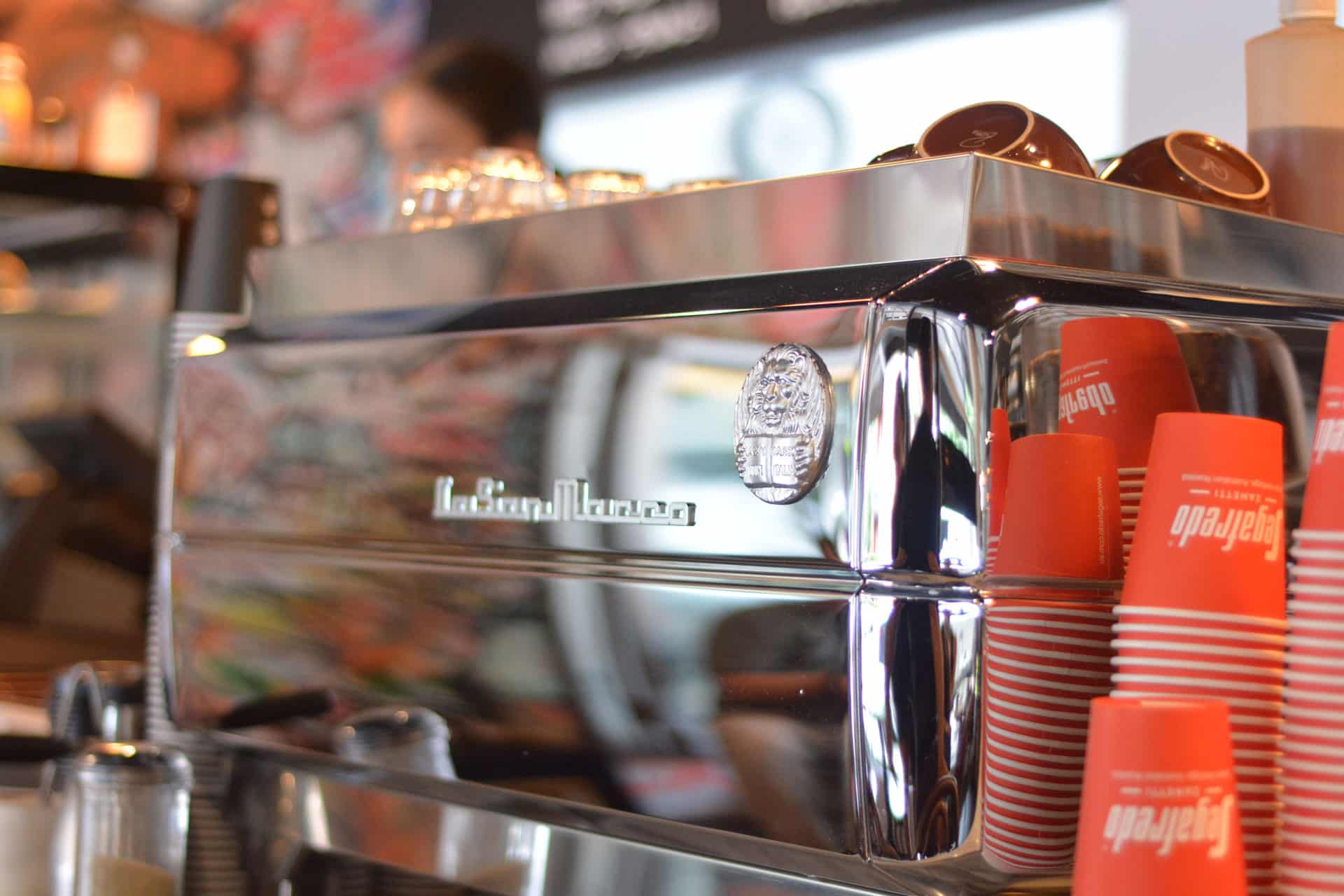 Apache Salute Customer Testimonials
Crazy early morning atmosphere and spectacular winter sun
Southern Italian hospitality can't be beaten at this little Paddington gem
My go to coffee spot on the way to the CBD. Friendly staff made up of Brothers Tommaso and Pino, son Giovanni and also special guest appearance from Chris
One last tid-bit on Apache Salute? Why not!
Apart from serving up an authentic Italian coffee bar atmosphere and food, customers can add their names to the wall and enjoy reading the signatures of so many who've come before them.
Head down to Paddington, or rather, this little pocket of Italy, Apache Salute, for a real Italian experience. For those with certain dietary requirements, don't fret, the Apache chefs cater for special diets and the menu has a great range of vegetarian options for you to enjoy.
Oh, and yes, you might be wondering about its name, well, the inspiration came from The Incredible Bongo Band's song Apache !
Non vediamo l'ora di vedervi … we look forward to seeing you!
You can find Apache Salute Café at 110b Boundary Street, Paddington. So go on and visit Apache Salute for a fine cup of Segafredo coffee and a panino (or two)! Don't forget to share your pictures with us on Instagram @segafredo_zanetti