Trek Factory Racing is pleased to announce that our brand, Segafredo Zanetti, is engaged in a three-year sponsorship. Starting from January 1, 2016, Segafredo Zanetti will be the co-title sponsor, taking the name of Trek-Segafredo in the new UCI WorldTour. The partnership was officially presented in Treviso, in the presence of Massimo Zanetti – President of Massimo Zanetti Beverage Group, Joe Vadeboncoeur – Vice President of Trek Bicycle and Luke Guercilena – General Manager of the team.
"Anyone who runs a bicycle knows that there is nothing in the world that links well with cycling as the coffee. We are excited to welcome a Segafredo Zanetti in the team and we look forward to racing together in 2016 and beyond," added Joe Vadeboncoeur.

Joe Vadeboncoeur

Trek-Segafredo
Trek Factory Racing – now known as Trek-Segafredo – is a professional road bicycle cycling team. The specialist of classic Fabian Cancellara, the captain for the Tour Bauke Mollema de France and the Italian sprinter Giacomo Nizzolo presented the new jersey-Trek Segafredo, which remains true to the identity of the team.
"When I was a child, my father took me to a stage of the Tour of Italy and there I saw Coppi and Bartali – Coppi with the pink jersey, Bartali with the tri-colour jersey of Italian champion. I was so impressed and fascinated that, from then on, I always said to myself that sooner or later I sponsored cycling and now that day has arrived thanks to Trek. I believe that we will achieve important successes, as happened in Formula 1, where Segafredo Zanetti was a three-time world champion with Rosberg, Lauda and Prost, without forgetting the great friend Ayrton Senna with which we ran together so many years," said Massimo Zanetti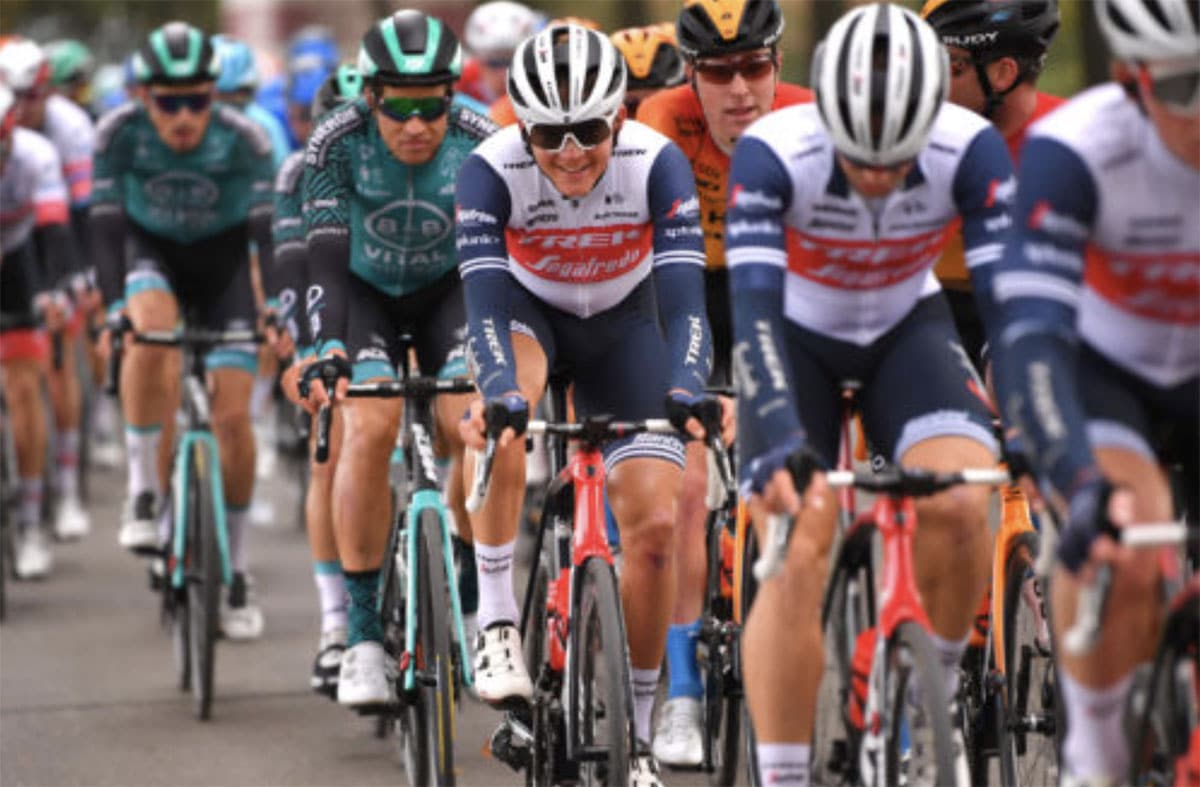 Luca Guercilena further states: "The partnership with Segafredo Zanetti is wonderful news. Since the beginning of the team, two years ago, our performance and recruitment plan have turned to projects based on the long term and, with Segafredo Zanetti, we found a partner that shares our values. The importance of this agreement and the security it offers will allow us to invest even more in the team and develop young riders."
Keep up-to-date with Trek-Segafredo
For regular updates, follow Trek-Segafredo on Facebook and Twitter or visit the Trek-Segafredo website.