Dirty Chai, Filthy Chai and even Dirty Hippie Chai Latte. How did a serendipitous event create a now-world-famous drink?
Different names for Dirty Chai
A Dirty Chai is a regular cup of chai latte with a shot of espresso. Double the espresso shot, and you have a Filthy Chai Latte. Make with non-dairy milk, and you have a Dirty Hippie Chai Latte.
Rumour has it that the origin of the Dirty Chai dates back to the '90s in England when a barista was making a chai latte for a traveller. Accidentally, the barista poured a shot of espresso into the drink; still, the traveller decided to try the drink. Much to everyone's surprise, the 'dirty' chai was a hit. It became the traveller's go-to coffee order for years and introduced it to cafes wherever he went around the world.
Dirty Chai: 3 Ways
The main ingredient for a dirty chai is… you guessed it: chai! And Arkadia's Chai Tea Spice is the perfect one for any chai recipe. Want a hint of vanilla? Try Arkadia Chai Tea Vanilla.
Here are 3 delicious Dirty Chai recipes from Arkadia to try 'round the clock:
Wake up to a warm Dirty Chai Latte  
An afternoon pick-me-up: The Dirty Dalgona
End the night with a Dirty Espresso Martini
For How-To videos, check out our Chai Latte YouTube playlist!
Dirty Chai Latte
Making a Dirty Chai Latte isn't as complicated as it seems. All you need are:
2-3 tsp Chai powder
And 1-2 cups of hot milk.
Optional: cinnamon powder for topping
The method is simple:
Add 2-3 teaspoons of chai powder in a cup of hot milk until incorporated.
Pour a shot of fresh, good quality espresso and stir to combine.
Optional: Top up with a dusting of cinnamon powder on top and enjoy!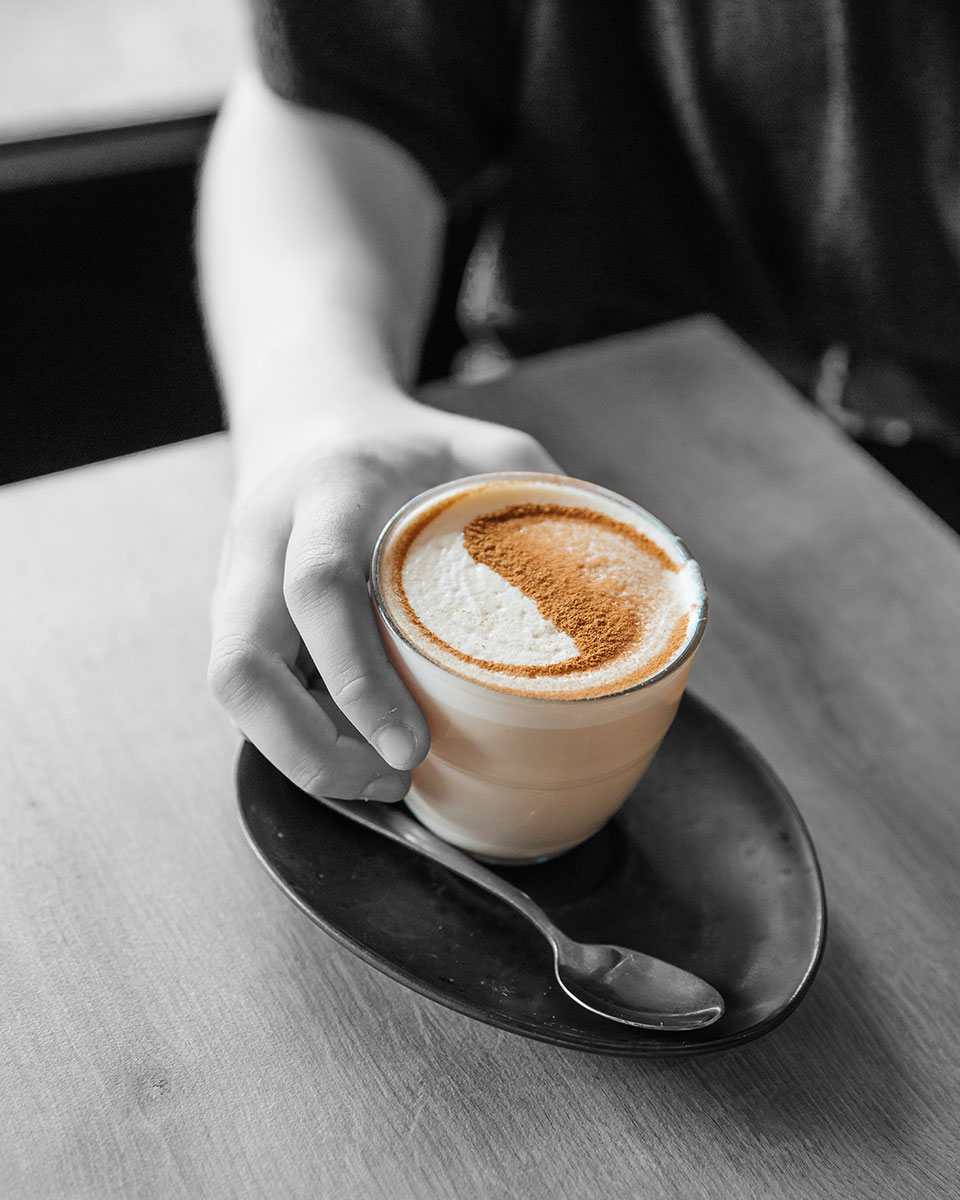 Dirty Dalgona – A Dirty Whipped Chai Latte
The Dalgona Coffee was first popularised in 2020 with the help of a famous South Korean actor. On a television show, he had ordered a whipped coffee drink from an eatery in Macau. He had mentioned its similar taste to the Korean honeycomb toffee called 'dalgona', which grew the trend and challenge of replicating the drink at home. The Dalgona Coffee doesn't actually contain its namesake, though. Instead, it's simply made by whipping instant coffee, sugar and a splash of water to create a whipped cream texture that's poured on top of cold milk.
Take the Dalgona Coffee trend to the next level with this Dirty Whipped Chai Latte.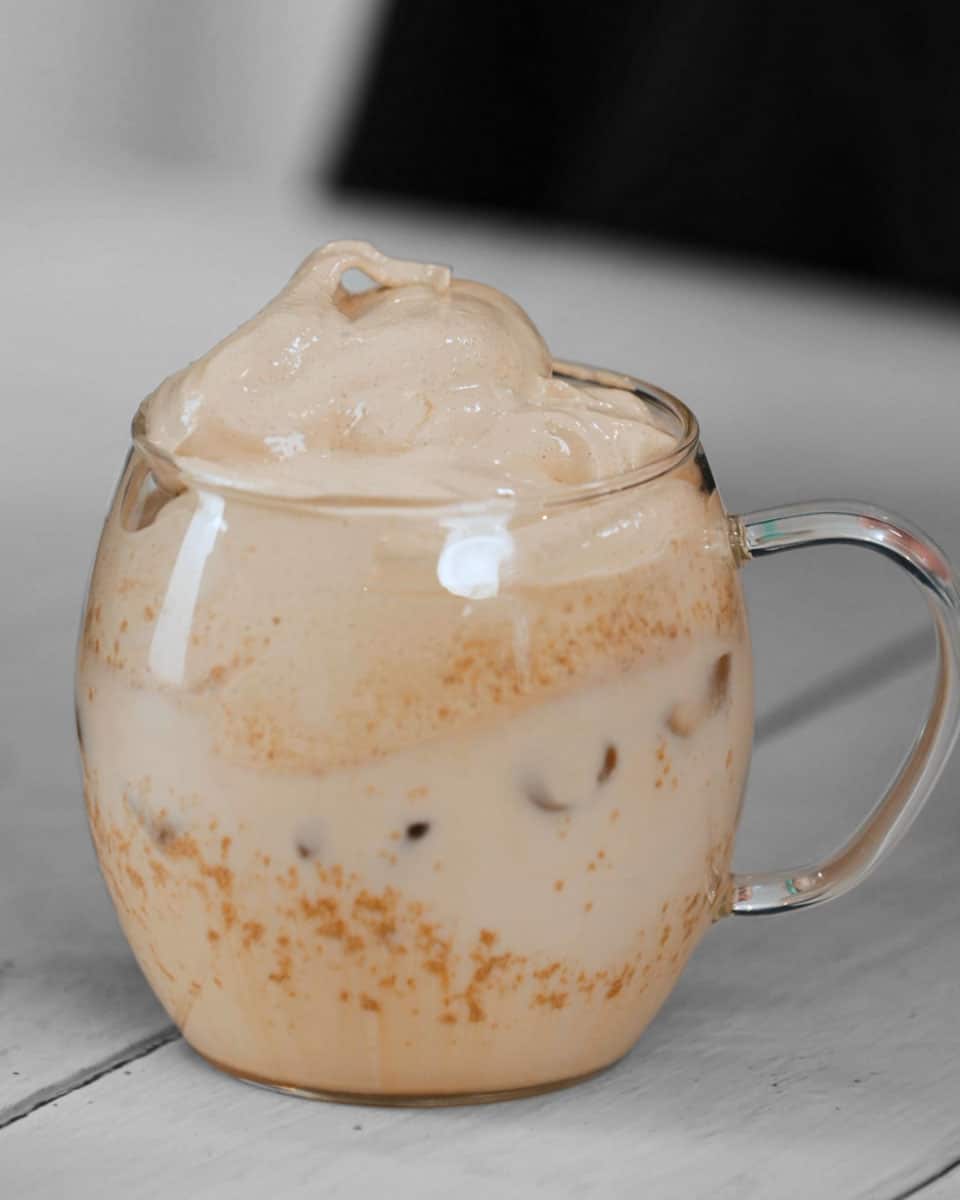 INGREDIENTS:
For the whipped component:
2 Tbsp instant coffee
2 Tbsp white sugar
1 Tbsp Arkadia Chai Tea Spice (which you can buy here)
2 Tbsp boiling water
For the chai latte:
1 tsp Arkadia Chai Tea Spice
1 Tbsp water
1-2 cups of cold milk
Ice
METHOD:
Combine all the ingredients for the whipped dirty chai component in a large mixing bowl and beat for 8 minutes
Prepare an iced chai latte by adding 1 teaspoon of Arkadia Chai in a serving cup with a splash of water and stir.
Add milk and ice into the chai latte mixture.
Top up with whipped dirty chai and enjoy!
Dirty Espresso Martini
Add a little more spice to the classic Espresso Martini and bring the bar in the comfort of your home with this Dirty Espresso Martini cocktail recipe.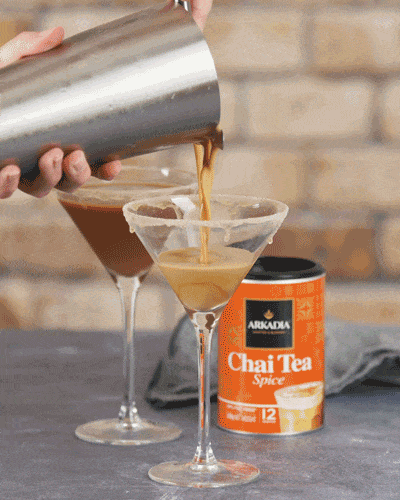 METHOD:
Prepare your shot of espresso and let it cool beforehand. 
Add Arkadia Chai Tea Spice and a shot of espresso in a cocktail shaker and stir to combine. 
Add ice, a shot of Vodka and Kahlua and shake. 
Serve in a martini glass and enjoy!
Give these recipes a go and make sure to share and tag us in your creations!